Desayuno de trabajo en The Valley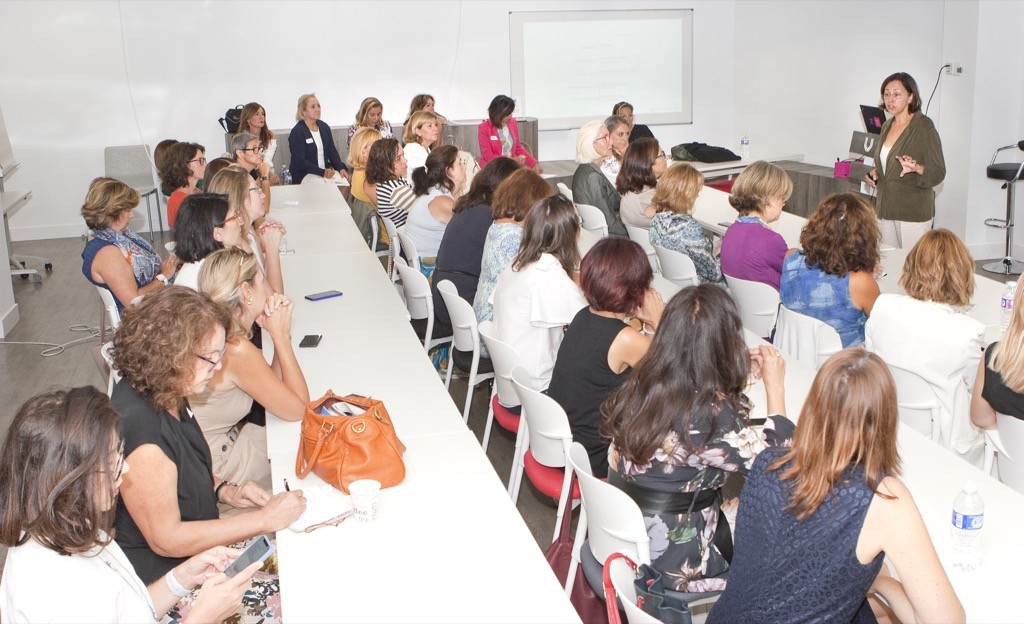 [et_pb_section fb_built="1″ _builder_version="3.22″][et_pb_row _builder_version="3.25″ background_size="initial" background_position="top_left" background_repeat="repeat"][et_pb_column type="4_4″ _builder_version="3.25″ custom_padding="|||" custom_padding__hover="|||"][et_pb_text _builder_version="4.0.3″ background_size="initial" background_position="top_left" background_repeat="repeat"]
El pasado día 20 tuvo lugar un desayuno en The Valley, explendido espacio para fomentar el desarrollo de las nuevas tecnologías y su aplicabilidad en todos los ambitos de la vida.
Los responsables de The Valley acogieron a las asociadas de WomenCeo y les enseñaron las instalaciones y, posteriormente, Blanca Gómez, experta en Gestión de Personas, Talento y Transformación, dió una magnifica conferencia sobre la importancia del desarrollo personal y las pautas que hay que seguir para lograrlo.
Este desayuno es fruto del acuerdo de colaboración entre WomenCeo y The Valley.
[/et_pb_text][/et_pb_column][/et_pb_row][et_pb_row _builder_version="4.0.3″][et_pb_column type="4_4″ _builder_version="4.0.3″][et_pb_code _builder_version="4.0.3″][modula id="10019″][/et_pb_code][/et_pb_column][/et_pb_row][/et_pb_section]